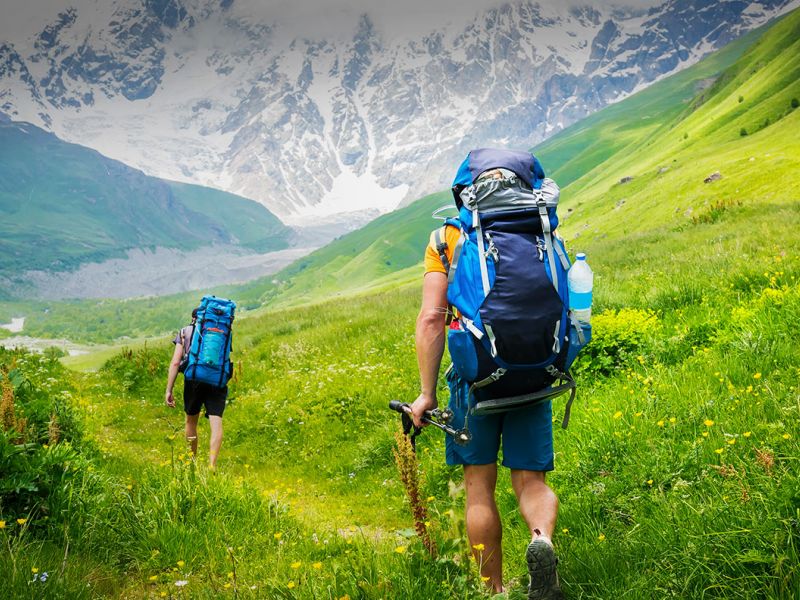 Eight tips for your Damavand Trek
September 19, 2020
Oksana Litynska talks about the first Ukrainian women's expedition: "BUNTARKY"
October 11, 2020
As an archipelago, Iran has many mountains, including semi-active volcanoes. Some of these mountains have become tourist destinations because they have natural beauty and stunning panoramas.
Damavand is the highlight of the mountains of Iran. Damavand trek is fun.The best time for Damavand trek is at summer time.
Also, two of the active volcanoes of Asia are in Indonesia.
Mount Kerinci in Jambi and Mount Rinjani are located in the island of Lombok, West Nusa Tenggara.
Kerinci and Rinjani in height are still inferior to Mount Damavand in Iran.
This mountain as high as 5,610 meters above sea level and is now listed as the highest volcano in Asia.
Mount Damavand, Iran
Mount Damavand is listed as the highest volcano of Asia, with an altitude of 5,610 meters. This is a potentially active stratovolcano located in the middle of the Alborz mountains, near the southern coast of the Caspian Sea, in Amol County, Iran.
Mount Damavand is the 12th most prominent peak in the world, and the second highest in Asia, after Mount Everest.
If you are interested in taking Damavand trek, contact Taymaz Adventure Iran.
Mount Ararat, Turkey
With an altitude of 5,137 meters, Mount Ararat is the second highest volcano in Asia. Located in eastern Turkey, Mount Ararat is a dormant combined volcano with a snow-capped peak.
The volcano has two volcanic cones, Greater Ararat, which is the highest peak in Turkey, and Little Ararat. Mount Ararat has great religious significance, as it is considered by Christians as the resting place of Noah's Ark.
This volcano is also prominent in art and literature in Armenia, and is even depicted on the coat of arms of the Armenian state.
Mount Sabalan, Iran
Mount Sabalan is the third highest volcano in Asia, with an altitude of 4,811 meters.
Located within the Alborz Mountains in northwestern Iran, Mount Sabalan is a dormant stratovolcano, and features many volcanic features such as a permanent crater lake at its peak.
This volcano is famous for the various rock formations on its slopes that resemble animals, insects and birds.
This volcano is also a holy place in the Zoroastrian religion.
Mount Kerinci, Indonesia
Mount Kerinci is the highest volcano in Indonesia and Southeast Asia. The altitude reaches 3,805 meters. In Asia, Mount Kerinci is ranked seventh as the highest volcano.
Mount Kerinci is also known as Indrapura Peak, Tower Mountain, Kurinci Volcano and Korinci. This mountain is one of the favorite climbs.
Mount Rinjani, Indonesia
With an altitude of 3,726 meters above sea level, Mount Rinjani is the second highest volcano in Indonesia.
Mount Rinjani has stunning natural beauty, so many climbers are eager to explore this mountain on the island of Lombok.
Mount Rinjani has Segara Anak Lake which is shaped like a crescent moon. This is a spiritual place because every year Hindu pilgrims from Bali come here to perform mountain spirit rituals.
The people of Wetu Telu Lombok also consider the lake on the mountain sacred and come here to pray on full moon nights.This lake of sulfur is located 600 meters below the crater rim.
There is also a new mountain which is the result of a series of eruptions during the 1990s.
http://discoverpersialand.com/
https://www.hitehranhostel.com/climb-damavand/
https://www.jagged-globe.co.uk/trek/i/climb+mount+damavand.html