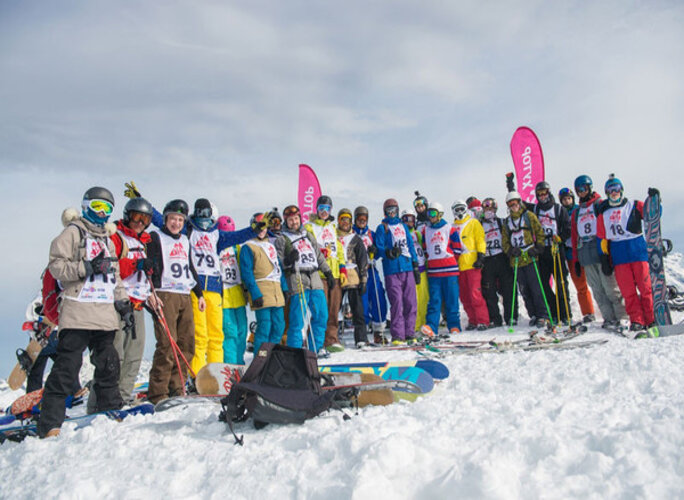 Eight snowy destinations in Asia that is no less beautiful than Europe
November 28, 2020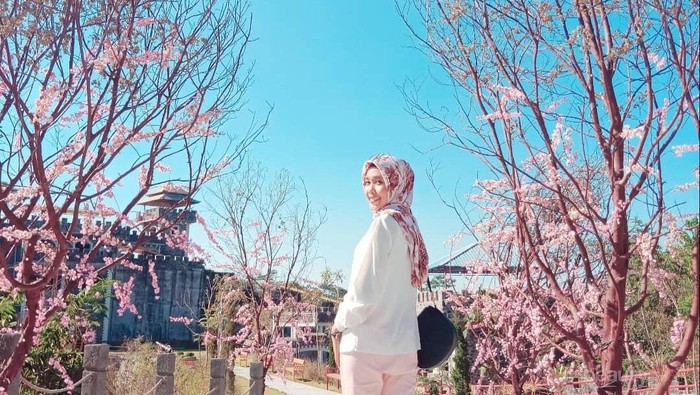 These 5 mountains are suitable for beginner hikers
December 6, 2020
Ekaterina Barashchuk became the European champion in rock climbing in the "speed" discipline.
These starts in Moscow were one of the first in her "adult" sports career – and immediately such a success!
The champion and student of Tyumen State University spoke about the beginning of her career, home training in the pandemic, about her attitude to extreme and fashion.
– Hello, Ekaterina, tell us a little about yourself. How old are you, where do you study, how long have you started climbing?
– I am 21 years old; I study at the Tyumen State University, Financial and Economic Institute, direction "economic sociology".
I've been rock climbing for 14 years, and I ended up at the climbing wall with a friend.
And it so happened that it dragged on, and for a very long time.
I come from Nizhnevartovsk, before moving to Tyumen I played for the Khanty-Mansi Autonomous Okrug, I was coached by Sergey Ivanovich Patuta.
Now I am training with the Honored Coach of Russia Sergei Sergeevich Sergeev.
 – Let us remind the readers what you have already achieved in your sports career.
– I am a two-time winner of the 2014 and 2018 world championships, a winner of the European championship, a multiple winner of the world and European championships.
It was a youth competition. In 2020, I won the Russian Cup, and in the past.
– the All-Russian competition (adults). I am a master of sports, I received the title in 2016. At the European Championships, which took place in Moscow, I defended the title of master of sports of international class. I hope they will assign it to me in the near future.
– Remember your first step at the climbing wall? Did they raise you to be a winner – or did your success turn out to be contrary to what was expected of you?
– This first step was so long ago that I don't remember it. They did not try to educate me as a winner, but rather a harmonious personality. I hope that my coach is proud of me in this regard. As for the expectations of success, I had the feeling that I stood out from others with a tough character.
– Was the European Championship special for you? How did you feel when you reached the final and then realized that you had overtaken your opponent?
– The current European Championship was my debut in international adult competitions. This is my first "loud" medal on my adult journey. When the starts were going, I didn't even really keep track of what time it was for me or my opponent. I just saw that the scoreboard was green – and then there was only joy and thoughts in my head: "It worked!"
– Did the green board mean your victory?
– Yes, the scoreboard lights up green for the winner, red for the loser.
– How difficult was it to compete? Are you in the mood to win? Maybe you have a special ritual for this?
– During the competition I felt pretty confident, there were no unnecessary thoughts. I was tuning in for a good, even, clear run. I don't have any special rituals, at competitions everything happens in different ways, and it should be so. And the ritual is unnecessary.
– A little more about the track
– how many meters is it? How long did it take you to overcome it? "Speed" – is it yours? I know there is also "difficulty" and "bouldering".
– The reference track in a record format – 15 meters at a five-degree slope. In the final race, I overcame it in 7.37 seconds. Until the age of 18, I trained all types of rock climbing, but after moving to Tyumen, I began to work only with "speed". "Speed" I began to get the best, most of my sports career I worked on it. "Difficulty" and "bouldering" I really like, they are great to watch, but my soul is closer to "speed".
– I saw how people just fly to heights
– what determines the talent for such things? From the strength and tenacity of your fingers?
– It seems to me that in terms of sports it is very difficult to talk about some kind of talent. This is something vague. We are often told: "This person is talented." But we do not see how much work he has behind him, how many hours he spends in this hall. It seems to me that everything depends on the hard work and desires of the person. Not on how much he wants to win, but on how many difficulties he is willing to overcome for the sake of the desired result.
 – For everyone, 2020 turned out to be difficult. Do athletes, apparently, too?
– Yes, besides, at the end of the summer I had a serious injury – a fracture and rupture of the capsule of the finger joints. I was recovering for a very long time, in fact, I am still recovering. My finger is not fully bent yet. So – not without difficulties.
 – How did you train during the pandemic? After all, for the championship, not weak preparation is needed. Is it true that training in the gym is more effective than at home?
– In the midst of severe restrictions, I spent a couple of months in Nizhnevartovsk, training at home: squatting with my sister on my shoulders, with dumbbells, with bottles of water. Thank God I had a horizontal bar there. In general, I did everything that can be done at home, even ran around the apartment from idleness. In fact, training in the gym is much more effective than at home.
– The advantage of a sports career is the opportunity to visit different countries. Where have you been lately?
– This year we were supposed to have stages of the World Cup in the USA, Korea, Indonesia and China, but there was a pandemic, and we traveled only in Russia. We spent two months training camp in Alushta, in Voronezh. I also came to Vladivostok, traveled around the Primorsky Territory. But we still spent most of the time in Tyumen, preparing for the starts.
– What is the most unusual place? Thanks to what things and events did you remember it?
– Probably the most unusual place was New Caledonia, a small island near Australia. You know, such a heavenly place, like from the advertisement for "Bounty". White sand, palms, girls with flower necklaces. And I won my first world championship there. Of course, acclimatization also happens. It happens that we fly over seven time zones, then the body needs a couple of days to get used to it. There may be a strong headache, and fatigue, and lethargy, but doctors are watching this.
 – This year the European Championship was held in Moscow. I didn't have to go far. Do you love this city?
– Moscow is too fast for me: everyone is in a hurry somewhere, in a hurry, do not have time to live in the moment. But I like coming here to tournaments, the organization is always excellent, our federation takes care of this. There are many places in Moscow that I like, but I would not consider the city itself as a place to live.
– You have a busy sports schedule, but you still have time to study? Is studying important to you? What are your grades?
– It's true about sports workload, that's why at the institute I draw up an individual training schedule. Thank God, most of the teachers are loyal to this, they allow you to take assignments in advance or be a little late. I study well, the last sessions are closed without spaces. There is another one ahead, but this time it will be harder: in preparation for the European Championship, I greatly neglected my studies. Simply because I couldn't fully devote myself to training because of the thought of training.
– Besides the fact that you are an athlete, you are also a beautiful girl. What is the first thing people ask when they find out that you are a climber?
– Frankly, the first thing everyone says to me: "Rock climber? Is it like in Vysotsky's song?" These lines of his turn on the tongue constantly. Many people confuse rock climbing with mountaineering. Hiking, ropes, climbing Everest are not our topic. We climb artificial terrain and rocks.
– So you don't climb anywhere other than the tracks in the gyms?
– Before, I often climbed the rocks in the Crimea, in Yekaterinburg. But now there is absolutely no time for this. There is only one month of the year when we can afford to rest, and at this time there is definitely no desire to go somewhere and climb.
– What is the highest altitude you climbed? And some athletes also climb buildings – were there any such desires?
– The highest track I climbed was in Crimea, on Krasny Kamen – 30 meters. As for the buildings, I am not an extreme. My coach doesn't even allow me to climb bouldering, because I can get injured there. And if I climb the building, he will kill me altogether. Or even worse – kick him out of the climbing wall.
– Returning to the topic "sport and the girl". Share what's hot in the climbing world? Hairstyles? Sportswear brands?
– I don't follow the fashion world. I can wear anything, the main thing is that I feel comfortable in it. We have no fashion trends. The fashion industry has bypassed rock climbing.
– The European Championship is behind – and what is ahead? What are your goals in your sports career?
– The closest start in 2021 is the Russian Championship, then there are many World Cup stages in different countries – Seoul (Korea), Salt Lake City (USA), Jakarta (Indonesia), Bujang (China). I hope I will be able to visit them. And next year the main start of the season is the World Championship.
– At what age is it better to go climbing? Is it possible, for example, at forty to develop such strength and dexterity?
– It's never too late to go in for sports, the main thing is to understand what goals you have. Of course, at forty it will not work to reach unprecedented heights. Just because it will be physically very difficult. Our oldest climber, who keeps at the world level, is Bassa Mavem, he is 33 years old. I have many friends who bring children from 4-5 years old to the climbing wall. This is not a problem at all, all ages are submissive to sports. Even my mother once climbed the rocks, tried herself. It all depends on the desire.
– Katya, give advice to novice athletes. What should they do to achieve success?
– For novice athletes, I wish to listen to my mentors and trust them. Do not be afraid to ask experienced professional athletes for advice – many of them are ready to share their experience and help.