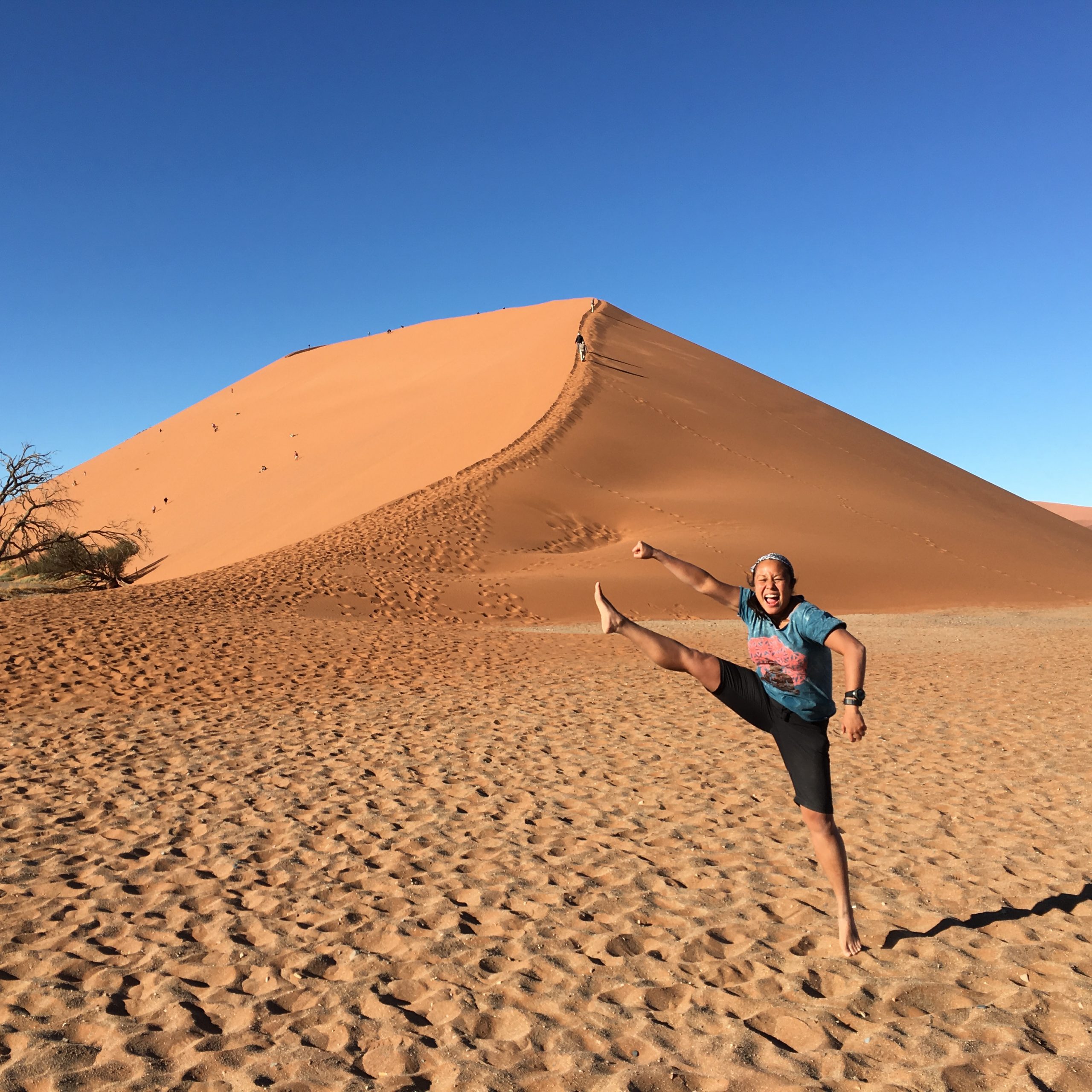 Exciting Traveling Tips With Your Partner That You Must Practice!
December 12, 2020
7 of the most popular volcanoes in the world, Indonesia has one
December 16, 2020
Magdalena Gorzkowska on the preparations for the K2 expedition.
"I can't afford to make a mistake; I care about my health and life"
Magdalena Gorzkowska is a titled athlete who has abandoned the treadmill and has been trying her hand at reaching the tops for 2 years.
She has already climbed three eight-thousanders.
Soon, on December 18, she sets off on a winter expedition to K2.
Who is Magdalena Gorzkowska?
Magdalena Gorzkowska is a former athlete and sprinter.
In 2011 she won silver at the European Junior Championships.
She participated in the 2012 Summer Olympics (she was a reserve in the 4 × 400 meter relay).
In March 2016, she was part of the Polish 4 × 400 relay, which won the silver medal at the World Indoor Championships in Portland. She is currently a mountaineer and climber.
She has already reached many peaks, included of Mont Blanc, Aconcagua, Kilimanjaro and as the youngest Polish woman in history – Mount Everest (May 17, 2018, aged 26 and 17 days).
On May 18, 2019, she was the first Pole to conquer Makalu without oxygen support from a cylinder.
On September 27, 2019, in turn, she reached the Manaslu summit.
Before her, only two Polish women managed to climb two eight-thousanders during the year – Wanda Rutkiewicz and Kingga Baranowska.
Preparations for climbing K2
Thanks to her experience, Magdalena knows what can happen to her on the spot and how to prepare for it.
She draws conclusions from each input and improves everything he can.
During climbing Makalu, one of her fingers turned gray-purple and a wound developed.
In turn, during the Manaslu expedition, Rita Bladyko, whom she passed on her route, died – her condition was very uninteresting, she did not know – who she was and where she was.
Now Gorzkowska is getting ready to prevent similar stories from happening to her.
I really expect the worst, even -80 degrees. (…) I believe that you have to be prepared for a total extreme so that it does not surprise me.
I am not preparing for many weeks to withdraw, because I am cold – said the mountaineer on Dzień Dobry TVN.
However, she cannot determine whether she is preparing more physically or in terms of the selection of equipment.
She believes that all these elements contribute to success and are extremely important.
The training is at the highest level
– running, running up the stairs, sea, mountain climbing, climbing so more technical … Also for all the aspects that I will need on the expedition, I care and train them practically every day, but the equipment of course is another thing that will determine my success.
Here, too, I try to take care of every little detail and prepare for the absolute worst.
I have some things duplicated; if I lose something I will have a replacement.
Well, I cannot allow myself to make a mistake, I care about my health and life – Magdalena Gorzkowska explained.
Magdalena Gorzkowska's equipment is a properly armored suit is being created for Magda, heated by powerbanks, which will ensure her resistance even down to -60 degrees.
– For this occasion we are sewing a suit that will have heated fibers and I will be able to attach powerbanks to it- also this is a plan B when my body will not be able to heat itself.
I will simply connect to power banks and be able to warm myself – explained the mountaineer.
The lightest possible ice axes and rackets made of suitable alloys are prepared.
Magda will have a load of about 15 kg in her backpack.
– Of course, merino wool, down, power stretches are the materials that dominate my equipment.
I can say from interesting facts that, for example, a diving suit will be with me, because it is adapted to very low temperatures.
I was also looking for various innovative solutions, because no one was really there at K2 and no one would say what to prepare for.
It is not easy; many questions remain unanswered – stated Gorzkowska in our program.
An extraordinary passion of a mountaineer currently, about 40 people will take part in this expedition, but this group is always shrinking for various reasons.
Magda will go to the top with two Sherpas and one expedition reporter.
– There will be a big team under the mountain this year and my first question was whether these people want to climb to the top, is there determination, motivation, when I heard that yes, I already knew that I wanted to be part of this team – Magdalena Gorzkowska revealed.
The family doesn't even try to stop her from going to K2.
 Her relatives know that if she comes up with something, no one will stop her, convince her and speak up, so they don't even try.
Why is it so stubborn?
– I love challenges. I really think that you have to live to the maximum, because we have one life and you do not have to be afraid to even dream about things impossible for most people.
I think that these little things are also great and I appreciate them very much, but if we can aim high and use our potential, because it is huge in each of them – added Magdalena Gorzkowska.
Taymaz Adventure Iran keeps its fingers crossed for Magdalena's success in the K2 expedition!