Mount Damavand, the Land of the Gods
January 9, 2022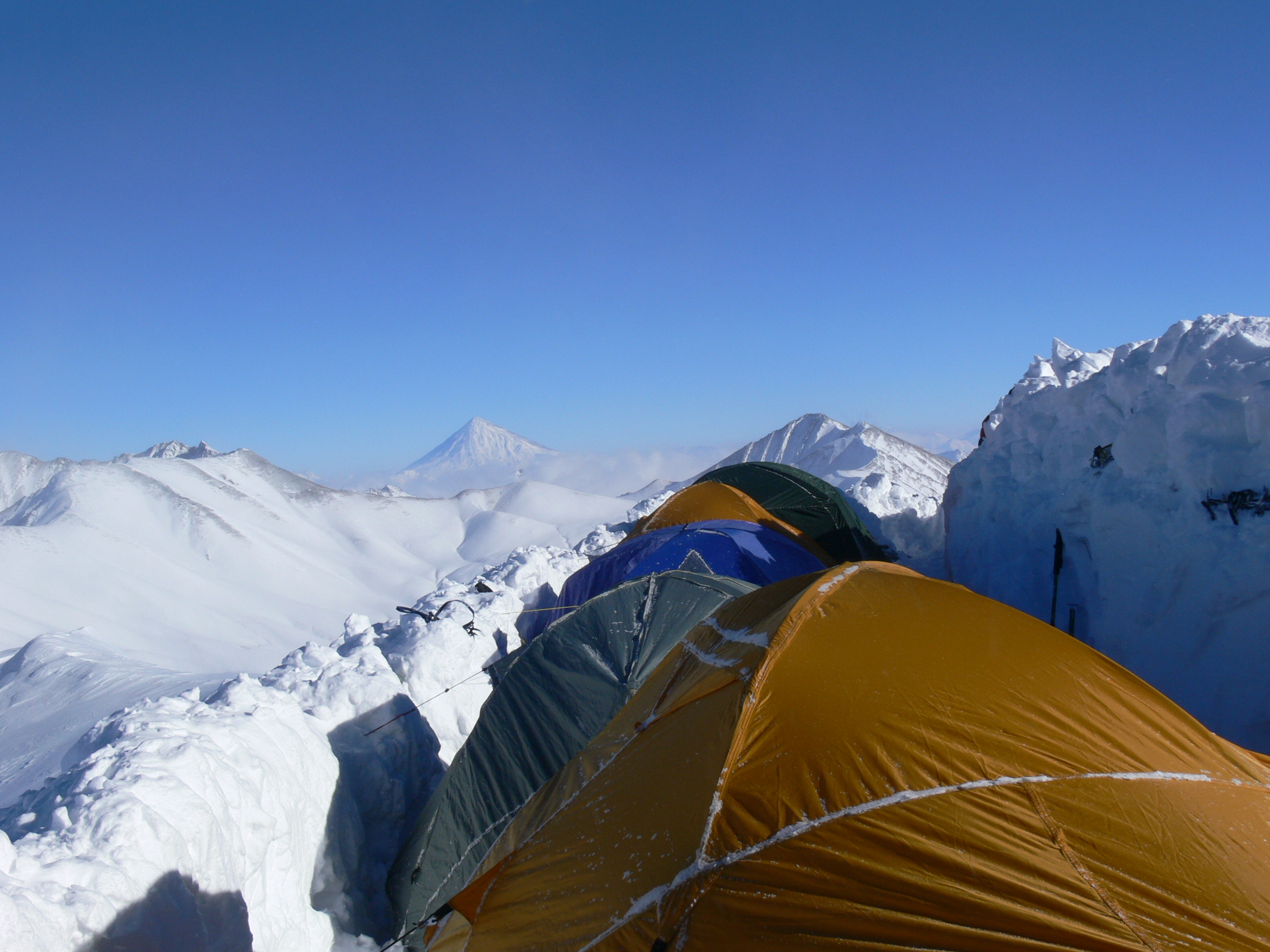 Offering Exotic Natural Enchantments, This Is The Route Towards Mount Damavand
February 12, 2022
Five veteran climbers reached the Mount Damavand in the middle of last week. What was their experience like?
The group of mountain climbers was filled with five men aged over 48 years. Two of them are even in their 60s. They're old friends reuniting.
Karim, one of the climbers in the group, said that he initially wanted to climb Mount Sabalan, but his plans changed after one of his old friends asked him to take a road trip to Polour. The goal is to climb Mount Damavand.
After 2 hours of traveling by car, we arrived at Polour, which is located on the slopes of Mount Damavand. Rest last night, the next morning we go Goosfad-Sara said Karim, in a conversation with Taymaz Adventure.
Karim et al started the ascent on Tuesday.  Karim said, like climbing in general, they only need to pay for a climbing permit.
The group of mountain climbers included of Karim, Fathi and Sharifi was filled with three men aged over 48 years.
After climbing all day, the group of veteran climbers arrived at Bargah Sevom. Yes, they started from Goosfand-Sara at 09.00 and arrived at Bargah Sevom at 14.00.
The next day, they continued climbing again to the top. The operating hours of the second day started at around 04.00 and reaching the top at 11.
"The route was very difficult on the second day. Since Bargah Sevom to the top of Damavand was the heaviest, there was no flat climb, no bonus at all," said Sharifi.
Because, the path is too deep and when it rains for a while it gets muddy.
"It's like a field. Shoes and socks get wet if you take a wrong step," he explained.
In addition, referring to his experience, climbers must also be very good at protecting their heads from strong wind.
After enjoying the thin oxygen at the top of Mount Damavand, Karim and others went straight to the climbing base camp in Polour.
"Crazy! This is my first experience to Mount Damavand and I've never seen a mountain character like this.
When you go up, your knees meet face to face. Actually, it's not suitable for climbing older people like me, hahaha," said Fathi jokingly.
However, Karim, who used to regularly climb mountains when he was a teenager but then stopped because he was diagnosed with diabetes and overweight, did not give up on climbing Mount Damavand again.
He hoped to return to Damavand. Moreover, after he found out that there was a Mount Tochal which was so beautiful that he could be explored after climbing Mount Damavand.
https://www.chooseachallenge.com/everest