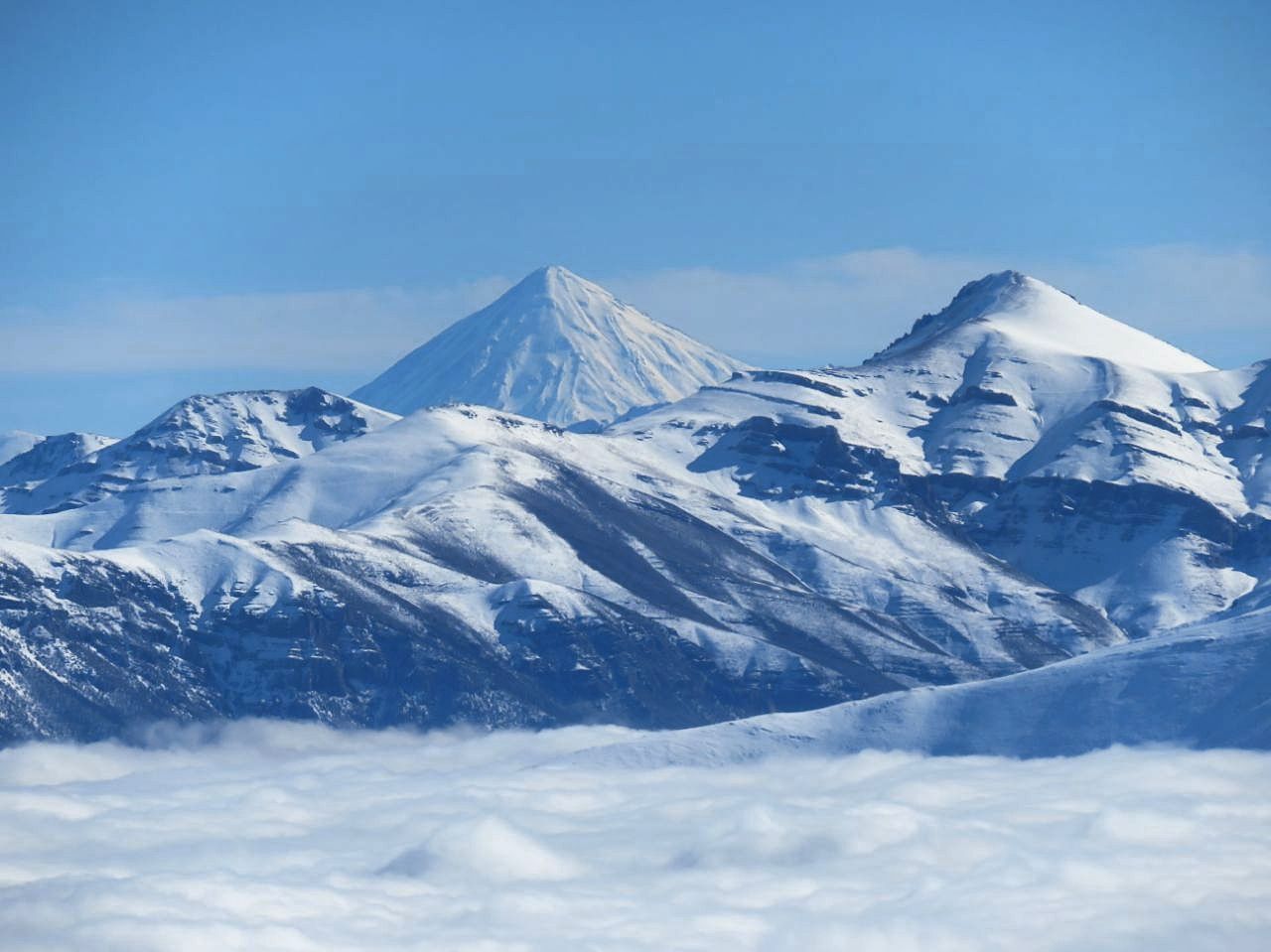 How to Climb Northern Face of Damavand
March 24, 2020
Mt. Tachal (3965 meters), acclimatization for Damavand trek
March 31, 2020
If you are interested in climbing Damavand, you may consider adding more adventure activity to your trip.
You may climb Mt. Mehr-chal before starting your Damavand trek in order to become acclimatized.
 Moreover, climbing Damavand is only one of your options for engaging in adventure activities in Iran.
Here, we are about to introduce you the beast Iran tours.
Mt. Mehr-chal is 3921 meters high. This mountain is located at central Alborz near Amameh village and Laar plain.
Mehr-chal is the highest mountain of Lawasanat range.
Other mountains near Mehr-chal are included of Pire-zan-cloom, Atsh-kouh and Rizan.
In order to climb Mt. Mehr-chal, first reach yourself to Judge-rude area.
From Judge_rude you should go to Amameh village.
After arriving to Amameh village you should enter the Northern village and head toeards the northern valley where you can find a small river.
Then from there your ascend starts. Be careful that the stones in this area are slippery.
The upper part of the northern valley is full of rocks and it's very narrow.
While ascending, on your left, on top of a mountain there is an ancient castle.
Climb the mountain and after reaching to the castle continue ascending towards the next mountain.
Then suddenly you enter the Laar plain. The plain is very quiet. Walk towards north of the plain and then take the eastern edge.
At the end of the edge is Mt. pir-e-zan-cloom.
Damavand is located on your East. Besides trekking Damavand, there are other options for taking pictures from this huge and fantastic mountain.
One of your options is taking photos of Damavand from Mt. Pir-e-zan-cloom.
Then you should take a deep steep and when you reach on the top, you can see Mt. Mehr-chal.
Mt. Mehr-chal that also is known as kahoo by locals is the highest mountain of the area.
At this area you can see a fantastic view of central Alborz including of Mt. kloon-Bastak , Mt. Sarak-chal and khole-new.
After reaching the top, start descending as soon as possible in order to avoid darkness.
The best time to climb Mt. Mehr-chal is June and July. This is the reason that you can combine your Damavand trek with climbing this mountain.
On winters Mehr-chal is windy and covered by snow.
Climbing this mountain on winter is extremely dangerous because of too many avalanches.
On winters if you have planned to climb Mehr-chal you should climb it through Mt. Ham-Hen and Pire-zan-cloom.
Please check our Damavand trek tour on the main page.
http://en.wikibedia.ru/wiki/Mehr_Chal